Sustainable Innovative Packaging
Vytra Industries offers our customers environmentally neutral products being produced in a sustainable manufacturing environment. Vytra recycles almost 100% of its raw materials and we will continue to minimise our product designs to reduce wastage and shipping fuel cost.
Vytra products offer one or more of the Waste Management Strategy 4R's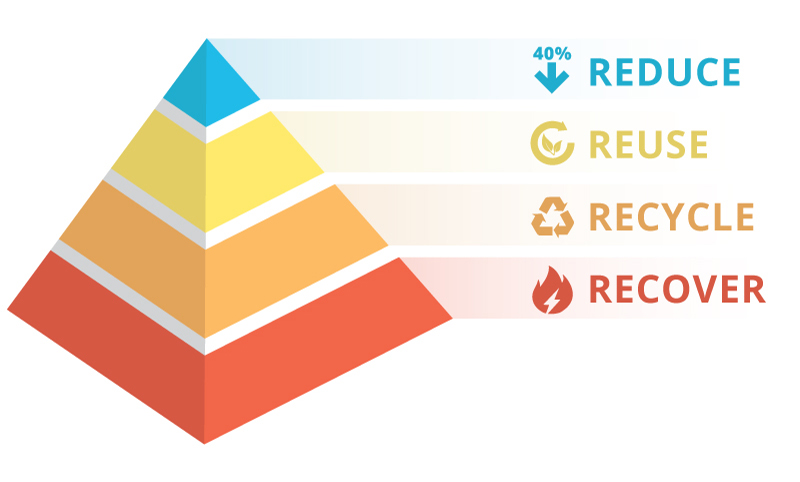 Reduce: Our product development team has greatly reduced the weight and the use of petroleum-based resins in our products. Through the process of design, packaging and material engineering, some of our products have successfully reduced resins of up to 40%!!
Reuse: Vytra Industries believe in the "green" concept of REUSE, which is why Vytra prefers to do reused polypropylene containers rather than recycled polypropylene. Most environmentalists recommend REUSE over many other waste management strategies.
Recycle: Vytra's rigid plastic products are made of polypropylene which is highly recyclable in many communities along with aluminium foil.
Recover: When our products are safely incinerated in a waste-to-energy facility, Vytra polypropylene products produce the highest BTU energy value of any waste material per ton: 38 million BTUs per ton. This is twice the energy value of coal, which is the primary source of electric power generation in Malaysia.